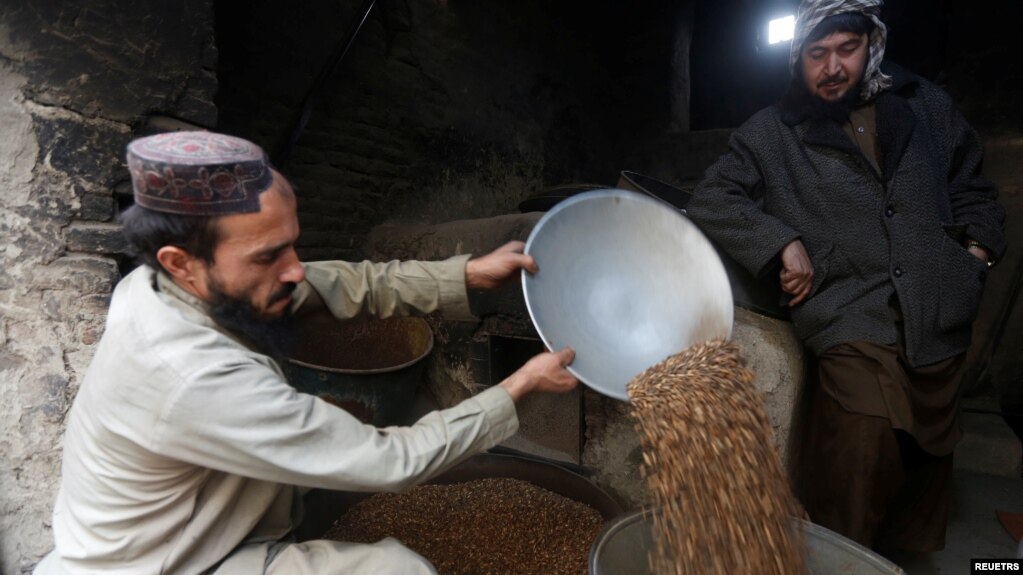 45 tons of pine nuts have been flown out of Kabul bound for Chinese markets on Halloween day — the first 'official' re-opening of trade between the two countries, marking an important development in the relations between the two nations.
China and Afghanistan, just like pretty much every nation and Afghanistan right now — have an interesting relationship. Still unwilling to state in an official capacity its stance on recognizing the Taliban's renewed hold on the country, China has still allowed for warmer relations for a myriad of reasons.
The Taliban is hoping for this behavior to continue. Bilal Karimi, a Taliban government spokesman, told VOA on Sunday that the shipment of pine nuts was symbolic in nature, "hop[ing] the commercial activity will continue and boost our trade ties with China." One can only infer that China will slowly increase the amount of bilateral trade deals with the country as time goes on, still with a careful eye on the global environment towards the Taliban's government, and toward itself.
Wang Yu, the Chinese ambassador to Kabul in 2018 named the trade, calling it the "pine nut air corridor." He stated in an official briefing on Sunday: "The little pine nuts bring happiness to Afghan people and good taste to Chinese people … [an] important bond of friendship between our two countries." How quaint for an industry contract that was projected to see China buying $2 billion dollars over the next five years.
Eyeballing yet again bilateral trade as a stabilizing tool with the fundamentalist nation — China is playing its cards safe and 'apolitical' in light of NATO's departure from the nation after 20 years of war. China even met with Taliban leaders in Qatar's capital to discuss future bilateral relations just this past week — causing an additional $6 million dollars of humanitarian aid to be announced on top of the $30 million already pledged by the PRC. The US, holding still $10 billion in frozen assets from Afghanistan, has announced $144 million dollars in aid to the country, focusing on the humanitarian crisis created by the Taliban's takeover and subsequent freezing of typical trade and diplomatic relations.
Other countries want China to go further. Iran has been pushing for China to strike a deal with Afghanistan utilizing its Belt and Road Initiative (BRI), its massive infrastructure and trade plan to restructure global trade routes and supply chains around China. Many of it's previous 'clients' have been developing countries, (not, of course, mentioning its predatory practices of oft-described debt traps with these nations, compounded with projects that have been stuck in limbo for over a decade in some cases.)
China's counter to Afghanistan isn't just economic development or bilateral trade, however. Its development of a new military base on Afghanistan's border with Tajikistan is showing that its worries surrounding the Taliban's penchant for harboring terror groups and civil unrest aren't going to purely be met with peaceful solutions.
This rhetoric and action from the PRC surrounding the Islamist nation goes to show the changing security dynamic in central Asia. China is wary, but open to continue business as usual, under new management.
– Liam